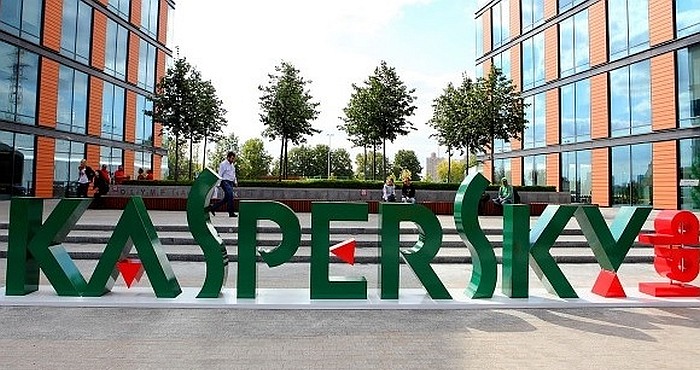 'Irresponsible' ad by Kaspersky banned for signifying to teenagers that sexting is normal. An advertisement displaying a young girl sending her topless photos to her boyfriend has been banned for signifying the teenagers that sexting is easy and normal to adopt. The ad was meant to promote the cyber security multinational Kaspersky Lab, showed its software is made for sexting and protects the photos from the third party. The ad received more than 30 complaints, and now finally it has been banned, referring it 'irresponsible' and dangerous for kids and teenagers who may be pushed in sending the explicit content after seeing it.
It was on aired after December 2016, showing a young girl taking her selfie photos with mobile as she takes her shirt off, displaying she was not wearing anything underneath the shirt. As she says that she wants to show herself, but only to her boyfriend. In next scene, there is a man lying in bed with a woman, using his laptop and his son using tablet next door. The woman says that they should make their son feel free to surf online. The man replies that he would be, but not for the stuff they use to see.
In very next scene, the woman says that she wants to shop online without taking any risk of the credit card. Finally, all characters say a line "I want to be secured" before closure of ad at the strapline saying that aimed to protect the internet for you.
Kaspersky Lab said that it feels sorry that the ad had made many people disturbed and for being irresponsible. It said that it didn't offer a substantive reply to any complaint.
Users of social media were fast to make the voice in views about the ad. A Twitter user wrote that the Kaspersky ad promotes the sending of nudes, who looks just of 15 or so. Another person called the ad 'well-weird.' While another user said that after seeing such a disgusting ad, I would prefer to go for the paid version of antivirus rather using Kaspersky for free.
The advertising standards authority stated that they consulted NSPCC and the spokesman said that seeing the adults doing such sexual actions by sending nudes may imply the perception that this act is normal and there is no big deal to follow it.  It will make other people especially kids and teenagers to get involved in such disgusting practices.