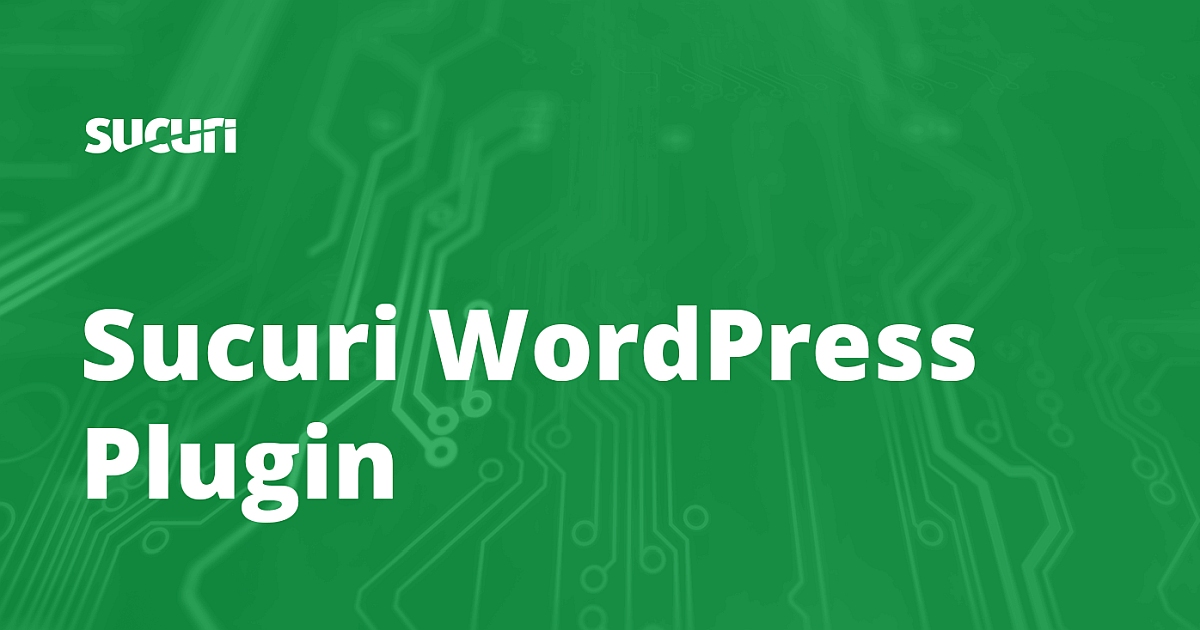 WordPress is now one of the top platforms in the world to provide people everywhere with exactly what they need to start an online blog or website so that they share whatever content they want and also monetize their websites and make money via the internet. And since many people and online entrepreneurs are already putting loads and loads of effort, time and money into their WordPress sites, the need to secure these websites is also increasing per year as cyber attacks are known to be the fastest growing online crimes.
Sucuri
So, there are numerous methods through which anyone can further secure and solidify his WordPress against any future threats; amongst these methods are strengthening the WordPress password, two-factor authentication method and, of course, security plugins. Purchasing the best and most trusted security plugins helps to keep the WordPress site immune to any sort of breaching or hacking attempts. A plugin such as the famous "Sucuri Security" is indeed helping many people to secure their hard work and keep their WordPress as safe as possible.
The "Sucuri Security" plugin is a comprehensive tool designed to provide protection for WordPress sites and blogs; it's a free plugin for all types of users and it's best described as a bundle of security features that helps the website owner to keep his WordPress and its content safe and secure. "Sucuri Security" provides security processes including malware detection, anti-hacking measures, security notifications and firewall protection amongst many others.
Security Plugin
This WordPress security plugin has been indeed applauded by many users for its presentation of various protection measures. It offers for instance an integrity checking tool that keeps an eye on the WordPress files – detecting newly added, modified or deleted files.
There is also another integrity tool that monitors the core of the files on the WordPress site and in case any differences show up, the user is notified immediately. This security bundle has another monitoring feature which reports unauthorized login attempts or malicious code. Moreover, "Sucuri Security" offers a firewall for more protection and allows the user to increase the security of his site via a website hardening feature that brings multiple security options from which to choose.
Download
The user is also continuously informed of any activity that takes place on the site – such as authorized and unauthorized logins and online users. Most importantly, "Sucuri Security" is equipped with a couple of measures designed to react to any attempted hacking process. There are indeed many more security and protection features offered by this unique plugin which only makes securing your WordPress a lot more easy and functional!