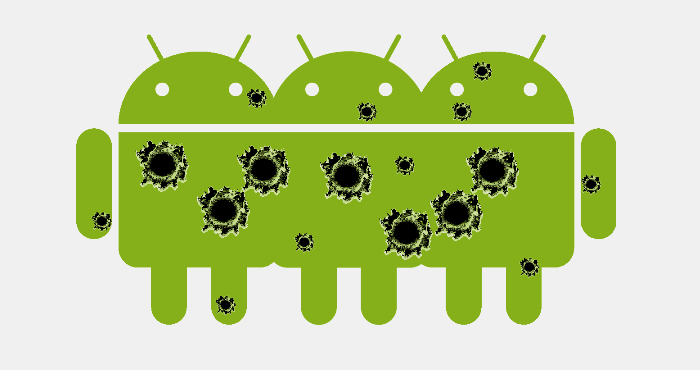 Malware threats on Android phones is not new and we have been aware of this for a long time, however the new reports on this front is sure to increase your stress! According to a new report by security firm G Data, the number of viruses and exploits targeting Android will increase and reach a new level in 2017. Their experts predict that a new malware will be discovered in every ten seconds. Isn't that really intimidating? No, don't throw away your Android devices right away. Let's take a look at the truth behind this.
At an average about 8,400 malwares are discovered each day and this number is pretty alarming. As an Android user you should be aware that all that malware is not coming from the Play Store alone. There are actually millions of Android phones across the world that are connected to the third-party app stores and other sources that offer apps infected by malware. Despite the warnings and threats, people continue to install apps from dubious sources in order to avoid paying for apps on the Play Store, and the 3.5 million malware per year come from here.
Even if you completely avoid installing apps from third party sources, you cannot guarantee that your device will not be infected. Android is a widely used operating system around the world, and due to its immense popularity, it has become a soft target by hackers.
Google has been working really hard to improve the operating system and it has made remarkable improvements in Nougat and Android O. These steps have been taken to reduce the chances of your mobile phone getting affected by malware.
Despite of the proactive measure taken by Google to improve the operating system, there is one nagging problem. These updates and security measures take time to implement and start showing results.
As per a recent study, only a small percentage of Android phones are running on Nougat, while most others still use the older versions that are vulnerable to external threats. The phones that were sold last year have not yet received the updates and new Galaxy S8 is using an operating system that is several versions behind.
Alarmingly, the security patches released by Google have a short life span which makes it difficult manufacturers to keep their phones updated. Sometimes the updates are so slow to reach the devices that by the time it becomes available, a new version has already been launched.